25-27 May 2019
With Easter being late it really does feel like we have had one bank holiday after another. I wouldn't mind them being a bit more spread out especially as all bar Easter the weather has been mediocre.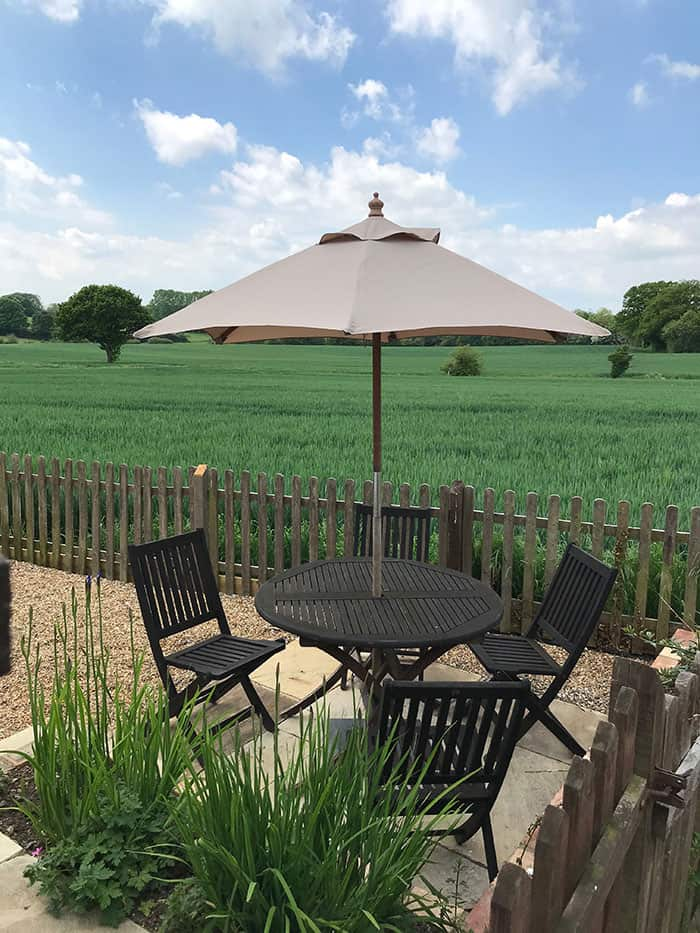 But regardless it was a weekend predominately working in the garden. While there is a ton of work I want to do in no 10 There is one job that I have to do. Clear out the Ivy from the hedge along the side of the drive. Its choking the hedge to death. Having severely cut back the hedge now is the time to do it so that new growth sprouts from lover down the hedge, Ive been tackling it a bit each day as its dull and painful work.
Saturday I cut the grass ratching up 16000+ steps doing so. It cut quite long and I really want to weed treat it but its been too windy or too wet.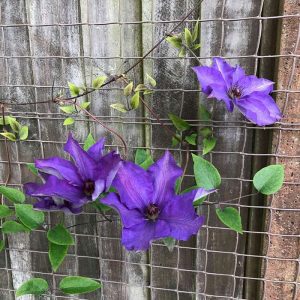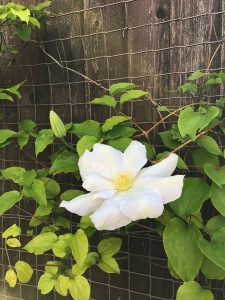 Sunday and Monday I have made some progress in marking out the border and clearing path way between the old back garden and the newly opened garden that was once part of no 8 garden. I can see better visualise my plans for the garden.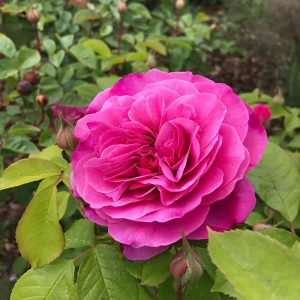 On the plus side the roses are coming out in the front garden and several of the clematises are flowering. and the new parasol covers look smart. Just need some sun for the guests to enjoy using them.
Meanwhile in the House
I have painted loo roll holder and pegs for the bathroom and just need to fix them. We had a change of guests over the weekend. with one leaving Sunday and new ones in on the Monday, so we did the change over ourselves to avoid Jo having to work over the weekend.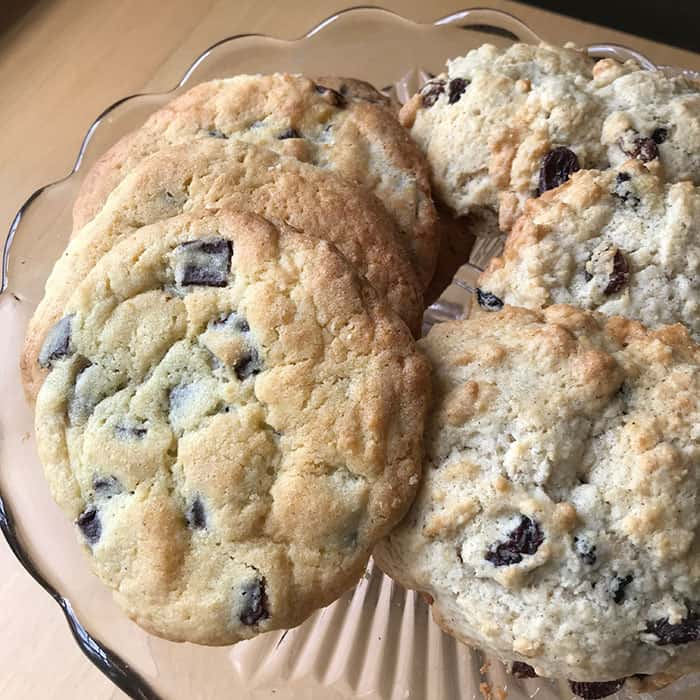 And some batch baking with cakes and cookies for guests to enjoy when they arrive.
The Project
Meanwhile Richard continues to work on the extension. The supporting pillar is built cutting into the the outside wall. to reveal that the rendered end wall was in fact rendered over failing pebble dashing.